USA Today is a leading American newspaper in English language which is circulated globally. It is a middle market daily published by Gannett and founded by Al Neuhart in 1982. USA Today operates from Virginia with its headquarters in Tysons with its sites across the 37 states of the United States of America.
In this article, Mediabuzz has done a detailed analysis of Media Bias and Factual Reporting after scrutinizing its sources, language used in articles, controversies, blind surveys and research. We have also performed a fact-check on USA Today after taking into considerations its episodes (if any) of factual misreporting and rated the English daily for its reliability.
USA Today Media Bias Summary
Media Bias Result: Center
USA Today is deemed as one of the most unbiased or Centrist news publication of the United States. The newspaper retains a balance between its news reporting when publishing stories concerning Republican or Democrat issues. It seldom uses adjectives, graphics or language to persuade its readers in favour of Left or Right.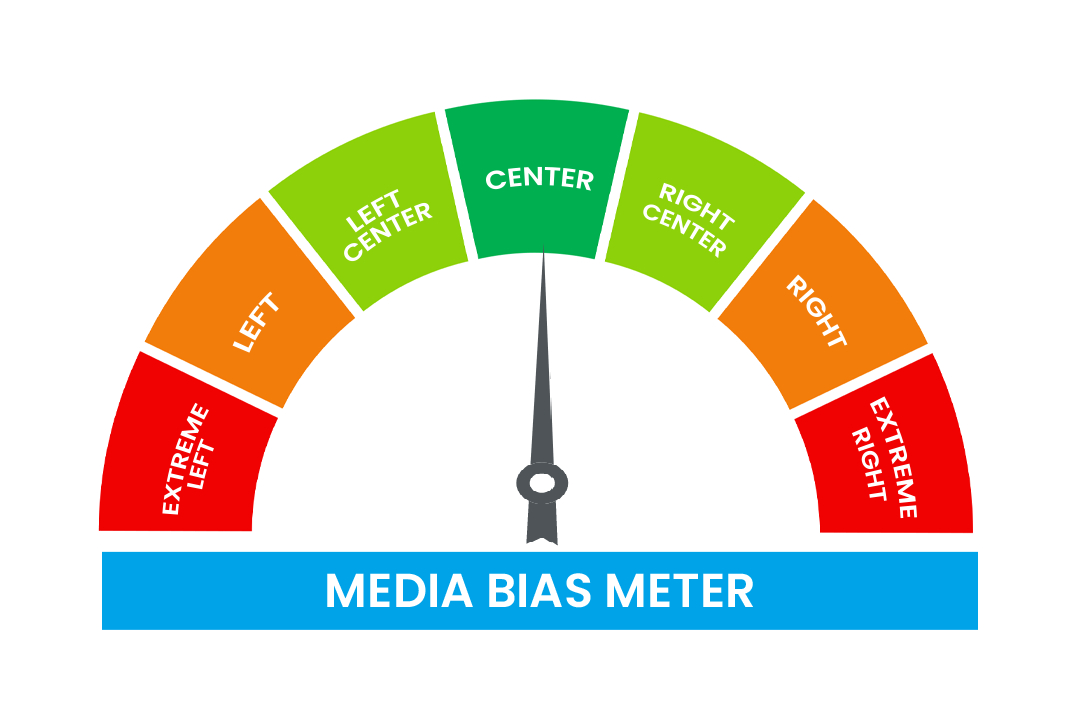 USA Today Factual Reporting Summary
Factual Reporting Result: Highly Reliable
USA Today is termed highly reliable in terms of factual reporting for its clean and thoroughly investigated news articles. The less-frequent episodic factual misreporting has been observed only in Op-Eds, which were later corrected by the organization after fact-checks.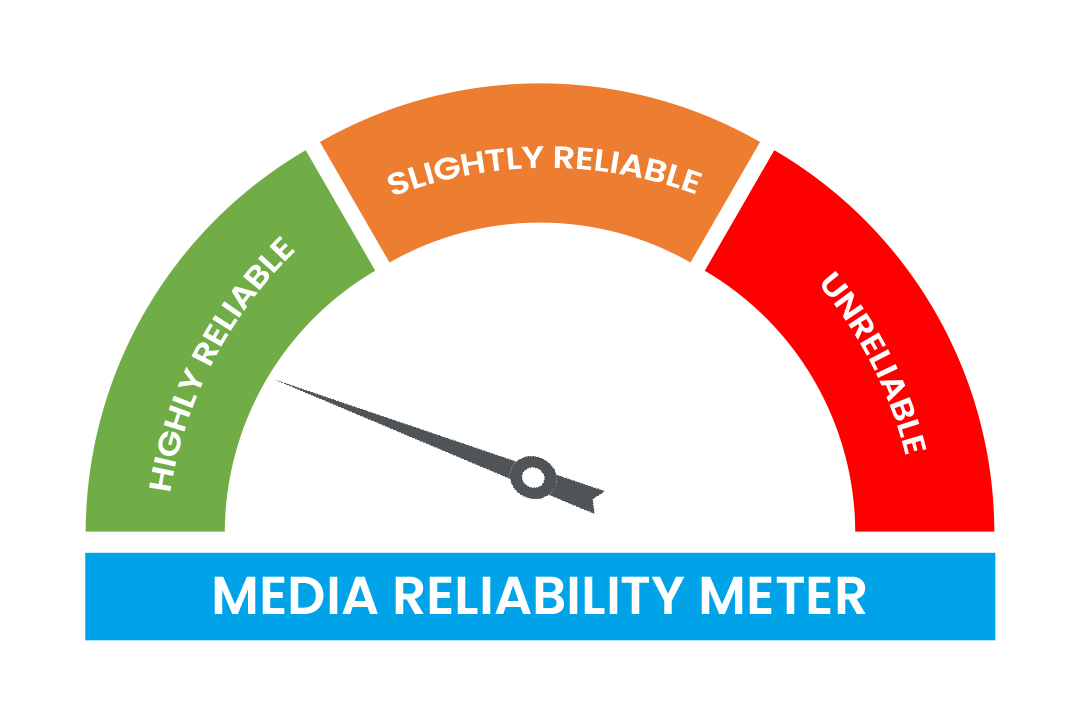 A. USA Today Media Bias Analysis
USA Today is mostly touted as an unbiased newspaper and a reliable source of information by its readers and various media bias analysis websites. However, some of the biasedness rating websites have deemed USA Today to be 'slightly' leaning towards Left. In this section, we have taken into account various aspects that governs our inference of Media Bias Analysis of the leading newspaper.
1. USA Today Headline and Content Analysis
USA Today has frequently used emotional influences in its headlines and content in the past. It published a story titled, "President Trump's 2017 performance review, from Putin with love" which clearly depicts usage of emotional influence in its headlines. The article is also loaded with bias against Former President Donald Trump (A Republican) in the form a letter addressed by Russian President Vladimir Putin.
However, USA Today's strong usage of biased headlines is both-sided. It also publishes opposite-view articles like "Democrats, it's time for you to dump Hillary Clinton.". In this article, the daily has brazenly used a stream of adjectives like 'losing Presidential Candidate', 'Self-Deprecating', 'Failed Presidential Candidate' for Hillary Clinton who was contesting election in 2017 from the Democrats.
In its exclusive "As Trump leaves office, 50% of Americans say he'll be seen as 'failed' president", the USA Today has subtly emphasised on the term 'failed' while giving the headline. Another article headline reads, "'Completing the job.' Subdued Donald Trump and aides struggle to get to the finish line", which clearly insinuates a mild criticism of Donald Trump during the 2020 Presidential Election.
Despite frequent slip-offs of adjectives and influence, USA Today manages to maintain a balanced view in its news articles and reporting. They tend to stick to a standard language and report matters as they are.
2. Endorsement of Presidential Candidate
To establish its position as an unbiased daily of the United States of America, USA Today had steered clear from endorsing any Presidential Candidate in the past elections. However, the daily broke its tradition in a first in 2020 Presidential Elections race by endorsing Democrat Candidate Joe Biden. They unanimously supported the current President of The United States Joe Biden and even asked their readers not to vote for Donald Trump for his criminal mishandling of Covid-19 pandemic.
In 2016, USA Today asked its readers to not to vote for Donald Trump since they believed he lacked insights and temperament to be a President of the United States. But at the same time, they didn't endorse Democrat candidate Hillary Clinton touting her to be 'polarizing'. The editorial time of USA Today suggested that it was not a 'normal election' and these were not 'normal times', therefore, an extreme step was required in this direction.
3.USA Today Launches Conservative Opinion Letter
In 2018, USA Today launched a conservative opinion letter targeting Trump voters who feel that their views are left-out by left-leaning media. The newsletter was intended to welcome a range of thoughtful conservative opinion as mentioned by executive editor Ronnie Ramos. Prior to its release, Ramos launched a beta version titled Views From The Right in the right-leaning Indiana.
4.USA Today Criticised for Donald Trump Op-Ed
Despite being firm on its policy of not endorsing any presidential candidate, USA Today found itself in the center of a controversy when it published an Op-Ed penned by former President Donald Trump. In the article, Trump criticized the efforts put up by Democratic Party to enabled Medicare for All. Apart from criticism, the article was full of factual inaccuracies which found attention of many, three years ago.
The article claimed that Democratic's plan would hurt seniors and eliminate Medicare program which provides healthcare to Americans older than 65 with disabilities. Many renowned journalists from other media publications criticized USA Today for publishing the article with documented falsehoods.
In its defence, USA Today stated that its opinion section provides a forum for a diversity of views on issues of national relevance. They termed itself as 'America's conversation center, providing readers with voices from the right, left and the center'.
5. Criticism of Former President Donald Trump
In its opinion piece dating back to 2017, USA Today criticized Donald Trump for implying in his tweet that a US senator would trade sexual favours for campaign cash. The article read that with this tweet, the former President has proved the point that he's not fit for office. In several pointers, USA Today also insinuated that Trump lacks morality, ethics and simple humanity.
When faced flak for its opinion piece directed at Donald Trump, USA Today published another op-ed clarifying its firm stand on the matters. In response to the criticism, it stated, "The Opinion department, as you might expect, gets the "fake news" or "liberal bias" label almost every day when we post an editorial. And while we expect such comments, it unfortunately taints our readers' perceptions of the news department. The president can claim bias all day long, but we trust our readers to see the differences between bias and thoughtful commentary that doesn't stem from partisan lines but rather legitimate concerns for our country."
For being accused of ganging up against Donald Trump by his supporters, the daily said that as an American the media publication is trying to come together for the betterment of the country. They also went on saying that even though they hoped their claims to be wrong, Trump's tweet just proves them right all the time.
6.USA Today's Editorial Board Demands Donald Trump's Impeachment
In 2019, an op-ed penned by USA Today's Editorial Board demanded former President Donald Trump's impeachment almost two decades after demanding another former President Bill Clinton's impeachment (a Democrat). The article openly stated how the board regarded Donald Trump lowly for his conduct, yet hoped him to mend his ways someday. It also compared Trump with former President Nixon for his corrupt ways to win the reelections.
7.Donald Trump Lashes Out at USA Today
Former President Donald Trump lashed out at USA Today for the latter not endorsing him in the 2020 Presidential Election Race. Instead, the daily ran an article asking readers not to vote for Trump for the president. Disappointed by its stance, Donald Trump tweeted that USA Today will soon lose readers like Dallas & Arizona newspapers.
Before this, USA Today has only disendorsed one candidate, former KKK Leader David Duke in 1991 when he contested for governor of Louisiana. However, despite the disendorsement, the daily didn't endorse Clinton.
8.Jack Kelley Controversy in 2004
Jack Kelley, a former journalist of USA Today, is infamously known for deliberately fabricating stories. In 2004, Kelley faced his professional downfall when it was revealed that he has been for so long fabricating stories at the newspaper. He used to write up scripts so that his associates can pretend to be sources during an investigation of his actions.
After an extensive review of Jack Kelley's works which involved sending investigators across Cuba, Israel and Serbia, found out discrepancies in his stories. In January 2004, Natasa Kandic of Humanitarian Law Center in Belgrade refused of having been a source of his 1999 front-page story that mentioned Yugoslav Army order to cleanse a village in Kosovo.
Following intensive investigation, Jack Kelley resigned in the same month. The publisher Craig Moon issued a public apology on the front page. After this, two key staff also resigned including a top editor Karen Jurgensen.
9.USA Today Media Bias Reports
Apart from analyzing the headlines, content and endorsements by USA Today, Mediabuzz has also studied few Media Bias reports conducted by some eminent research institutions to substantiate our claims.
I. 2017 AllSides Community Feedback
In April 2017, AllSides, a leading media bias analysis website conducted a survey among its users. According to their survey, USA Today was deemed to be Center as well as very close to Leaning Left. With this, AllSides overall rating of USA Today remains Center.
II. 2013 Blind Bias Survey
According to a Blind Bias Survey conducted by AllSides in 2013, USA Today is a dead Center media publication. The Blind Bias Survey which is carried out by AllSides is touted as one of the most robust and reliable survey methods. It gathers readers belonging to different demographics, political bias spectrum and have them rate these media publications blindly without letting them know about the name of the publication.
III. April-May 2021 Blind Bias Survey by AllSides
According to a Blind Bias survey conducted by AllSides in April-May 2021, the average user rating of USA Today was Lean Left. Around 1741 people belonging to different political spectrum were surveyed. The survey was however considered inconclusive and AllSides overall rating of USA Today remained at Center.
IV. Boston University Report 2016
According to a Boston University report The U.S. Presidential Election of 2016: A Retrospective, USA Today is termed as moderate in its media bias analysis. The analysis has been filed after considering various factors including how these media publications report events, where do they place and what language do they use. The list has been created taking inputs from The American Presidency Project.
V. Tim Groseclose and Jefrrey Milyo's A Measure of Media Bias
After estimating ideological scores for media outlets, The Quarterly Journal of Economics titled A Measure of Media Bias penned by Tim Groseclose and Jeffrey Milyo finds USA Today to be the closest to Center. The report also found USA Today to be the most centrist among all the media publications analyzed.
10.  Readers of USA Today
USA Today's readers are evenly distributed across the ideological spectrum of Left and Right. According to Statista, majority of USA Today readers (18.92%) belonged to the age group 30-49 years while the remaining 12.84% and 11.38% lied in the age group of 18-29 years and 50-64 years respectively.
Verdict
USA Today is deemed as a Centre aligned media publication as most of the readers as well as media bias reports. They write news stories with minimally loaded words, stating only reliable news sources. They also tend to cover both sides of the issue and is seldom found displaying left or right align in its news reporting.
B. USA Today Factual Reporting Analysis
Under this section, Mediabuzz has analyzed USA Today for its factual errors (if any) and its reliability score in terms of factual reporting. We have fact-checked false stories published by USA Today as analyzed by various prestigious fact-checking websites across the globe.
1.NSA Adviser John Brennan's Op-Ed on Christmas Day Bombing Suspect – False
An Op-Ed published by NSA Adviser John Brennan speaking about FBI's policy requiring agents to read Miranda rights to all suspects, came into scrutiny for its inaccurate description. Politico, a renowned fact-checking organization conducted a fact-check on it and found factual inaccuracy in its content. After the fact-check, the Op-Ed was corrected on USA Today.
2.2017 Could See a Bacon Shortage – False
In 2017, several media outlets including USA Today carried a story titled Nation's bacon reserves hit 50-year low as prices rise. In the article, the leading daily mentioned that the pig farmers are unable to meet up the rising demand of bacon and therefore, the reserves are running dry. The story was termed to be false by several fact-checking organizations. Steve Meyer, the Vice President of Pork Analysis for EMI Analytics said that implication of any bacon shortage is wrong. After learning the truth, USA Today was however to correct their story a day later.
3. Hurricane Florence is not climate change warning. It's just weather – False
An article published by USA Today drew attention of Climate Feedback for its claim that Hurricane Florence is not due to climate change or global warming, but just bad weather. Scientists deemed the credibility of article 'very low'. Majority of reviews also tagged the article for flawed reasoning and misleading.
Verdict
USA Today is a highly reliable news media outlet. It seldom errs on the factual reporting side and often quotes only reliable media sources in its articles. However, scattered incidents of factual errors were found it its Op-Ed published by various journalists, famous personalities and politicians.
C. USA Today Bias Reliability Ratings by Fact-Checking Organizations
Under this section, Mediabuzz has collated the Media Bias and Factual Reporting rating of USA Today as conducted by various renowned and reliable fact-checking organizations. Read below to know more.
1.Mediabiasfactcheck Analysis of USA Today
Mediabiasfactcheck has termed USA Today as a highly factual news outlet for its factual reporting. For the bias, the organization has listed the media organization under the Left-Center category based on its news articles and editorial behaviour that mildly inclines to Left.
2.AllSides Analysis of USA Today
AllSides states that USA Today has a media bias of Centre, which means it perfectly balances its reporting and news articles between Left and Right. However, its recent survey conducted in 2021 concludes USA Today to be a Lean Left organization.
3.Ad Fontes Media Analysis of USA Today
Ad Fontes Media rates USA Today 45.7 for its reliability. The score is measured on the scale of 0-64 with anything above 24 being acceptable and above 32 good. For its media bias, the media outlet manages to earn a rating of -4.55 which are measured on the scale of -42 to +42 with zero being absolutely neutral.
| | | |
| --- | --- | --- |
| Fact-Checking Organization Name | Reliability Rating | Biasedness Rating |
| Ad Fontes Media | 45.7/64 | -4.55 (Lean Left) |
| Mediabiasfactcheck | Highly Factual | Left-Center |
| AllSides | N/A | Center |
D.History of USA Today
USA Today is one of the leading media outlets in the United States of America founded in 1982. It was founded by businessman, author and columnist AI Neuharth. The newspaper covers national, international and world news pertaining to different topics like entertainment, pop culture, crime, etc. A middle-market newspaper, USA Today is a flagship publication of Gannett.
Headquarters of USA Today are situated in Tysons, Virginia which also houses Gannett. The newspaper is published from 37 sites across the country with 5 sites across the globe. According to Wikipedia, USA Today enjoys a circulation of 726, 906 and a digital only subscriber base of 504,000. It has a daily readership of 2.6 million across the globe. Going by the circulation, it is also the highest circulated newspaper in the United States of America. As of now (2021), USA Today is headed by Nicole Carroll as its Editor-in-Chief and published by Maribel Perez Wadsworth.
Funding & Ownership of USA Today
USA Today is entirely owned and operated by Gannett Company. It is one of the largest newspaper publishers in the United States of America, being in charge of hundreds of other local newspapers. It is currently being headed by Maribel Perez Wadsworth as its President and Mike Reed as the CEO of the company.
Final Thoughts: USA Today Media Bias and Credibility
USA Today is one of the most reliable and unbiased media outlets in the United States of America. Most of the media bias analytics like Mediabiasfactcheck, Ad Fontes Media and AllSides have deemed the publication to be Centre or Lean Left in its news reporting style. It is seldom found using verbal influence and adjective in its style of reporting or seen overlooking national issues pertaining to Democrats or Republicans.
In terms of credibility, USA Today is observed stating only facts sourced from reliable media sources. They are often rated high for its credibility for its clean reporting after proper investigation and research. There have been few instances where the media publication published a misreported news article, however after learning about the facts, they are quick to publish the corrected version.
Overall, USA Today is a highly reliable and least biased media organization in the United States of America.
References
USA Today: https://www.usatoday.com/
Mediabiasfactcheck: https://mediabiasfactcheck.com/
AllSides: https://www.allsides.com/
Wikipedia: https://www.wikipedia.org/
A Measure of Media Bias: https://www.anderson.ucla.edu/faculty_pages/romain.wacziarg/mediapapers/GrosecloseMilyo.pdf
Rasmussen Reports: https://en.wikipedia.org/wiki/Rasmussen_Reports
Statista: https://www.statista.com/
Politifact: https://www.politifact.com/
Ad Fontes Media: https://www.adfontesmedia.com/
Boston University Library: https://library.bu.edu/shawn
Climate Feedback: https://climatefeedback.org/