New York Times is a leading newspaper of the United States of America based in New York City with readership spanning up to several millions. It is one of the leading newspapers in the world by circulation. In this article, Mediabuzz has tried to rate and give a detailed analysis of biasedness demonstrated by New York Times in its reporting methodology and news articles.
Using the reliable and well-established sources, we have analyzed the news content circulated by New York Times in the recent times. Mediabuzz comment on the biasedness of a news media by analyzing the language used (usage of adjectives and inclinations) and the source quotes in their news articles.
Along with the biasedness analysis of New York Times, we have also fact checked the articles and news stories published by the daily by referring to reliable fact-checking websites of the United States.
New York Times Media Biasedness Summary
Media Bias Result: Left
New York Times is often deemed to be a leaning Left publication with mostly stories published in the favour of Democrats. The publication is accused to publish news articles with left connotations, intending to influence its readers.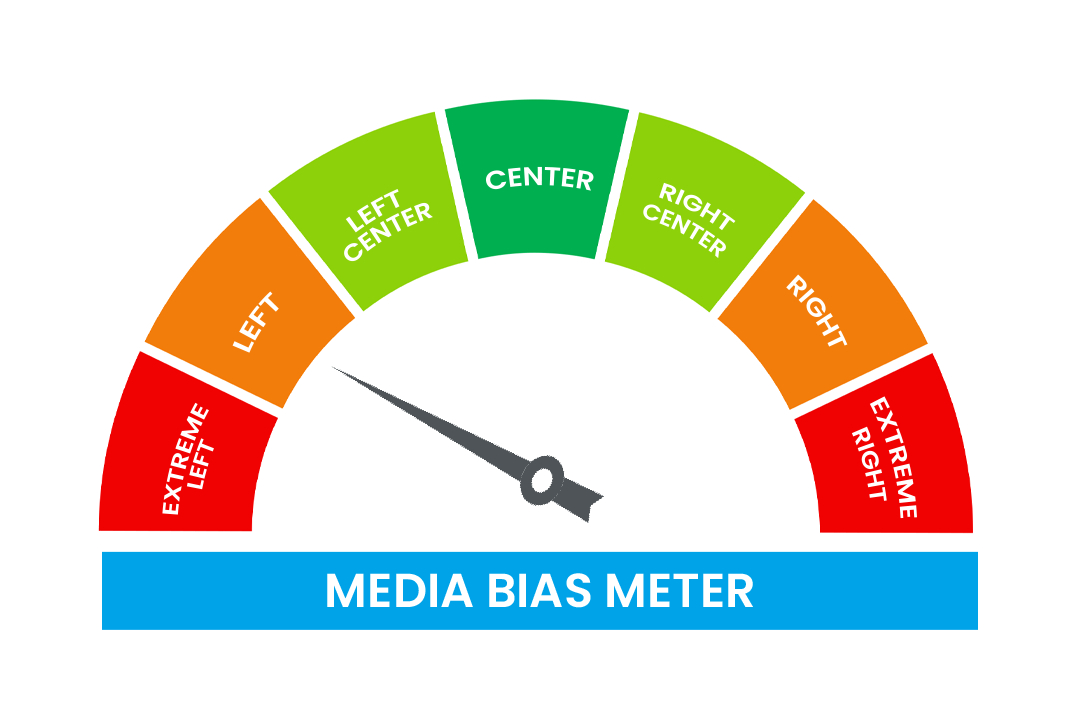 New York Times Factual Reporting Summary
Factual Reporting Result: Highly Reliable
Despite its Leaning Left biasedness, New York Times is looked upon as one of the most reliable newspapers in the United States of America. With very seldom misreporting now and then, the publication is highly regarded as a very factually correct newspaper. Even with false stories, NYTimes was quick to admit misreporting and republish stories with the correct information.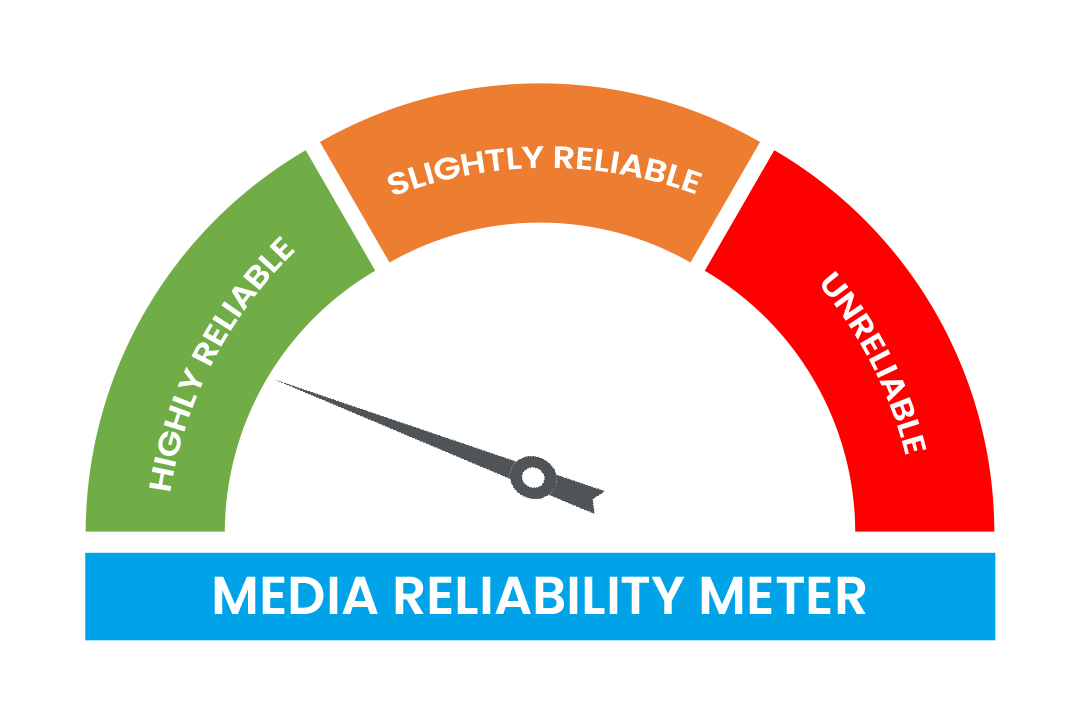 To read in-depth media bias analysis of The New York Times, kindly read below. To gauge the media biasedness of the daily, we have taken several parameters into consideration like expression, headlines, graphics, sources, controversial statements, blind surveys and reports.
A. New York Times Reporting Biasedness Analysis
The New York Times reports on various topics including World News, National New, Business News, Op-Eds, Arts, Movies, Theatre, Travel, Food, Home & Garden and Fashion & Style with regular columns penned by some of the eminent popularities of the country. The daily has often received flak by The Republicans and their followers for being partial towards the Left in their reporting and misquoting the scenarios to represent the Republicans in bad light.
1. The New York Times Headlines and Content Analysis  
The newspaper also uses adjectives and emotional influences its headlines while reporting against Right. For example, ""Trump Again Falsely Blames Democrats for His Separation Tactic" and Biden Bars Trump From Receiving Intelligence Briefings, Citing 'Erratic Behavior'. Some of the other headlines quoted, ""A Financier's Profit-Minded Mission to Open a Channel Between Kushner and North Korea", "Mob Attack, Incited by Trump, Delays Election Certification."
Even while reporting issues related to international concerns, The New York Times openly criticized Right-Wing leaders. One of its headlines covering the Hindutva-loaded policies of Modi government in India reads, "As Modi Pushes Hindu Agenda, a Secular India Fights Back".
2. The New York Times Past Endorsements of Presidential Candidates
For consistently endorsing only Democratic Presidential Candidates and very few of Republican Party members, The New York Times is considered to be favouring liberals or Left more than the conservatives or Right. The publication has not endorsed any Republican Party member for presidency since Dwight D. Eisenhower in 1956.
Critic Matt Taibbi criticized The New York Times for picking Hillary Clinton over Bernie Sanders in its coverage of the 2016 Democratic Presidential Primaries.
3. Former President Donald Trump's Criticism of New York Times
Former President Donald Trump has frequently called out The New York Times in his tweets for being 'fake', 'naïve', 'dumb' and 'failing'. In February 2020, Donald Trump filed a lawsuit against The New York Times for its opinion piece titled 'The Real Trump-Russia Quid Pro Quo' penned by renowned journalist Max Frankel. In his article, Frankel asserted an "overarching deal: the quid of help in the campaign against Hillary Clinton for the quo of a new pro-Russia foreign policy." In March 2021, New York Supreme Court dismissed the lawsuit citing that the article is a non-objectionable opinion.
Amid the criticism, the publication has shown an upward trend in its growth by adding 157,000 new subscribers in the last quarter of 2017 alone when Trump came into power.
4. The New York Times Media Bias Reports
Apart from the language used in the headlines, graphics and controversies, we have quoted some of the most reliable reports and studies published by few eminent fact-checking institutions of the United States of America to support our media bias rating of the New York Times.
I. Media Bias Report by Tim Groseclose, UCLA 2005
According to A Measure of Media Biased, a research study conducted by Tim Groseclose, UCLA and Jeff Milyo, University of Missouri, New York Times scored 67.3 S.Q becoming one of the most liberal publications in the United States. S.Q stands for Slant Quotient which is a measure of ideological inclinations of newspapers. Higher the number of S.Q., the more liberal the news outlet. According to the same research, Wall Street Journal scored 55.1 S.Q., bagging the title of being left-center in its reporting.
II. Pew Research, 2017 on New York Times Bias
Pew Research conducted in October 2017, stated that 62 per cent stories that revolved around then Republican President Donald Trump during the tenure of 60 days of his presidency, had too much of negative undertones. Only 5 per cent stories in media had positive assessments. The study also concluded that the Democratic President Barack Obama received far more positive assessments and favourable coverage during his presidency. 42 per cent of stories involving Obama were positive while only a meagre share of 20 per cent were deemed negative.
III. 2017 Study by Harvard University's Kennedy School's Shorenstein Center on Media, Politics and Public Policy
Another study conducted by Harvard University in May 2017 stated that Donald Trump's first 100 days in office received similar negative tone in coverage. It also concluded that 93 per cent of CNN and NBC coverage of President Trump was negative. 91 per cent of CBS coverage and 87 per cent of New York Times coverage was negative during that tenure.
IV. Riccardo Puglisi of MIT on New York Times Bias
Riccardo Puglisi of the Massachusetts Institute of Technology commented on the editorial stance of The New York Times from 1946 to 1997. He found that the publication leaned slightly towards Democratic partisanship with some watchdog aspects. During the presidential campaigns in the country, The New York Times focused more on Democratic topics of civil rights, healthcare, labour and social welfare only when the incumbent president is a Republican.
According to his observance, The New York Times exhibits a symmetric type of watchdog behaviour during presidential campaigns and gives more footage to Republican issue of defence when the incumbent president is a Democrat but less so when such a president is a Republican.
5. Blind Surveys on New York Times Media Bias
Blind surveys are anonymous, one-feed surveys conducted on the general public to gauge the media biasedness of newspapers and news channels. In this section, we have collated some of the most reliable Blind Surveys for New York Times Media Biasedness.
I. AllSides Blind Bias Survey
AllSides' August 2020 Blind Bias Survey cited over 2,000 people that analyzed and rated the content of numerous media outlets. The survey rated New York Times to be Lean Left in its reporting and news coverage. The surveyors included liberals, centrists and conservatives who rated the newspaper to be Lean Left.
Similarly, results from a March 2013 Blind Bias Survey conducted by AllSides rated The New York Times to have a Lean Left Bias.
II. 2007 Surveys by Rasmussen Reports on New York Times Bias
A survey conducted by Rasmussen Reports in 2007 on New York Times bias found out that 40 per cent of the surveyors consider the daily to have a liberal bias in its reporting while the 20 per cent didn't find any bias and the remaining 11 per cent counted it among conservatives.
6. New York Times Readers: Democrats or Republican?
According to a survey conducted by Statista on the readership of New York Times, majority (23.09%) of the readers of NYT are aged between 30 to 49 while a good amount of readers (20.21%) age between 18-29 years. The remaining (8.96%) belong to the age group of 50-64 years. It depicts that the New York Times is highly popular among young and middle-aged readers while the senior readers preferred other publications.
Another survey conducted by Statista in 2020 concluded that 21% of American citizens find New York Times very credible source of news while just 15% doubted the credibility of its news source. Around 9% of readers had doubts about the credibility of the publication.
According to the Pew Research Center, more than 9 in 10 people who prefer New York Times as their news source are Democrats. Only 7% of readers recognize themselves as Republicans and the others identify themselves as independents.
7. Controversial and Biased Tweets by New York Times Staff
There have been several incidents where The New York Times staffers have found themselves in the center of a controversy when they tweeted putting their left affinities to display. Under this section, you can read about controversial tweets by former New York Times staffers that stirred Left vs. Right debate on social media.
I. The New York Times Journalist Lauren Wolfe's Controversial Biden Tweet
A New York Times journalist Lauren Wolfe's tweet came into scanner when she wrote about Joe Biden's plane's arrival at Joint Base Andrews ahead of his inauguration as President of the United States. She wrote, "Biden Landing at Joint Base Andrews now. I have chills" while attaching a CNN video of the plane landing on the tarp.
In another tweet, she criticized Trump for allegedly not sending the military plane to bring Joe Biden to D.C. She later deleted her second tweet when she realized that Biden chose to bring his own plane.
Lauren Wolfe was ousted from The New York Times for her controversial tweets that were targeted by the rightwing critics.
II. Senator Tom Cotton's 'Calling In Troop' Op-Ed & James Bennet's Resignation
When an Op-Ed penned by Senator Tom Cotton was published about Calling In Troops over the protesters of Black Lives Matter movement, several employees of The New York Times caused an internal uproar objecting to the article. The internal drama compelled editorial page editor James Bennet to resign. Later, former New York Times opinion columnist and editor Bari Weiss revealed to media how she was bullied by her colleagues in an 'illiberal' environment that nurtured only 'Left' leaning opinions.
III. New York Times tweet about media declaring winner of US Presidential Elections
The New York Times found itself in another controversy when it tweeted about role of media in 'declaring' US Presidential Election Results from its verified Twitter account. The tweet wasn't received well by the right-wingers and Twitterati. Political satirist Tim Young mocked the publication for unintentionally proving their biasedness against Donald Trump or Republican Party.
8. New York Times Editors' Speaks Up on Biasedness
Daniel Okrent, the then public editor of The New York Times commented in 2004 that the publication leaned slightly to left when it came to social issues like abortion and same-sex marriage.
In 2016, the then public editor Elizabeth Spayd wrote, ""Conservatives and even many moderates, see in The Times a blue-state worldview."
In 2012, Arthur Brisbane (then Public Editor) wrote, ""When The Times covers a national presidential campaign, I have found that the lead editors and reporters are disciplined about enforcing fairness and balance, and usually succeed in doing so. Across the paper's many departments, though, so many share a kind of political and cultural progressivism — for lack of a better term — that this worldview virtually bleeds through the fabric of The Times."
Dean Baquet wrote, ""We have to be really careful that people feel like they can see themselves in The New York Times. I want us to be perceived as fair and honest to the world, not just a segment of it. It's a really difficult goal. Do we pull it off all the time? No."
I. Verdict
New York Times is deemed to be a Left-Center biased publication on the type of language used and the sources quoted in their news articles. Heavy usage of adjectives is observed in the style of reporting followed by New York Times with an intention to influence the readers. They are highly factual and to-the-point but subtly favours the Left.
B. New York Times Factual Reporting Analysis
There have been instances where The New York Times published false stories but they were quick to make corrections as soon as they get their hands on new information. The fact checks available on the internet are often conducted on Op-Eds that are highly subjective of the writer and not the organization itself. Given below is the detailed Factual Reporting Analysis of The New York Times and the sources quotes by the daily.
1. Christy Harrison's Column 'It's the Way We Were All Born Eating' – Mostly False
In a column by Christy Harrison in New York Times, she wrote, ""We have a host of issues associated with high B.M.I.s. But correlation doesn't prove causation, and there's a significant body of research showing that weight stigma and weight cycling can explain most if not all of the associations we see between higher weights and poor health outcomes."
Politifact, a reliable fact-checking website analyzed the article and stated that while some of the claims made by Harrison are right that high BMI is correlated to poor health but not causative. However, several researchers in multiple studies have shown definite links between being overweight and developing diseases like diabetes and cardiovascular problems. Therefore, the fact-checking website rated Harrison's statement as Mostly False.
I. Fewer members of New England Patriots Football Team visited Donald Trump than Barack Obama – False
The New York Times published a picture in a tweet stating that Donald Trump witnessed far-less members of the New England Patriots Football Team than Barack Obama 2 years ago. The NYT's sports account tweeted the picture that witnessed criticism on social media.
While some of the members were absent from the 2017 visit, it is hard to say if it is far less as compared to the White House Visit in 2015 with Barack Obama. The 2015 picture showed the football team along with the administrative staff while the 2017 picture was lacking them.
The Patriots tweeted the clarification, "These photos lack context. Facts: In 2015, over 40 football staff were on the stairs. In 2017, they were seated on the South Lawn."
II. A political map circulated by Sarah Palin's PAC incited Rep. Gabby Giffords' shooting – False
A New York Times story read, "A political map circulated by Sarah Palin's PAC incited Rep. Gabby Giffords' shooting" which is touted to be false by Politifact, a renowned fact-checking network. After a lone wolf attack on Republican lawmakers while they were practicing baseball, the daily published an article that sparked controversies due to its claim about the agenda behind a 2011 attack on a Democratic member of Congress.
New York Times claimed that the maps circulated by Sarah Palin's PAC amounted to political incitement which was correlated to the 2011 shooting of Rep. Gabby Giffords, D-Ariz. When met with criticism, the daily made corrections the article.
C. New York Times Bias Reliability Ratings by Fact-Checking Organizations
Several organizations across the globe independently conduct thorough research and studies on the pattern of news coverage by mainstream media. These websites study the articles published by the news media with the help of professionals and rate them on the basis of bias and reliability. Given below are the media bias and reliability ratings of New York Times by the third-party fact-checking websites.
1. Ad Fontes Media
Ad Fontes Media is an independent fact checking organization that regularly reviews articles published by renowned media publications in the country. It rates media organizations on the basis of bias and reliability. The organization has rated the New York Times -8.20 for its biasedness. According to the methodology used by Ad Fontes Media, the bias scores range from -42 to +42, negative scores being more left while the positive scores being more right and zero being the most neutral in its reporting.
The Ad Fontes Media has rated New York Times reliability as 46.22 with 64 being the highest. According to the methodology used by the fact-checking website, the New York Times is very reliable and factual in its reporting and has seldom reported factually incorrect stories.
I. Mediabias factcheck
Mediabiasfactcheck is another renowned and sought-after fact-checking website. It has deemed the New York Times to be Left-Center biased in its reporting due to the usage of adjectives in its stories and the choice of news articles covered. Mediabiasfactcheck has also rated New York Times as 'Highly Factual' in its reporting style. Though the New York-based publication is said to have liberal bias in its style of writing, the stories are often based strongly on reliable sources and facts.
II. AllSides
AllSides is an independent media research organization rate the news websites on the basis of blind surveys, studies, research and analysis. After their thorough analysis of New York Times, they have touted the newspaper to be Lean Left in its reporting.
| | | |
| --- | --- | --- |
| Fact-Checking Organization Name | Reliability Rating | Biasedness Rating |
| Ad Fontes Media | 46.22/64 | -8.20 (Left) |
| Mediabiasfactcheck | Highly Factual | Left-Center |
| AllSides | N/A | Lean Left |
D. History of New York Times
New York Times is an English daily and news website with its headquarters in New York City. Being one of the most popular news medias across the globe, the publication enjoys a wide readership worldwide including North America. New York Times was founded in 1851 as New York Daily Times by a journalist and politician Henry Jarvis Raymond and a former banker George Jones. It was published by Raymond, Jones & Company during its initial phase.
Some of the early investors of the company include Edwin B. Morgan, Christopher Morgan and Edward B. Wesley. In 1857, the publication officially renamed itself as The New-York Times, the name which continues till today sans the hyphen.
It is in the honour of New York Times that Longacre Square in New York City had been renamed to Times Square in 1904. Apart from New York City, the newspaper has its newsrooms in London, Hong Kong and Paris as well.
It also has an editing and wire service in Florida. As of 2013, The New York Times has six offices in New York region itself with 14 scattered throughout the United States and 24 in other countries.
1. New York Times Funding & Ownership
The New York Times is owned by New York Times Company chaired by A. G. Sulzberger Jr. Sulzberger chairs the company since his appointment as its CEO. The company is publicly traded while the Ochs-Sulzberger family still controls the 88 per cent of Class A shares of the company.
E. New York Times Media Bias and Credibility: Final Thoughts

 
Most of the readers in the United States consider The New York Times slightly liberal since most of its opinion pages are dominated by anti-Trump pieces. However, so often a conservative viewpoint also finds a place on the page. Although, when it comes to credible reporting, The New York Times is considered highly-reliable for its factual reporting.
They often publish facts sourced from reliable think tanks. The bias reeks from the loaded words and adjectives they use in their headlines while reporting that attempt to influence audience with an appeal of emotion to favour liberal ideologies. The sources quoted by The New York Times are trustworthy but require further investigation to comment about their bias.
Overall, despite being the Left leaning publication, The New York Times remains one of the most credible news sources of nearly half the Americans.
References
New York Times: https://www.nytimes.com/
Mediabiasfactcheck: https://mediabiasfactcheck.com/
AllSides: https://www.allsides.com/
Wikipedia: https://www.wikipedia.org/
A Measure of Media Bias: https://www.anderson.ucla.edu/faculty_pages/romain.wacziarg/mediapapers/GrosecloseMilyo.pdf
Pew Research: https://www.pewresearch.org/
2017 Study by Harvard University's Kennedy School's Shorenstein Center on Media, Politics and Public Policy
Being The New York Times : the Political Behaviour of a Newspaper: https://www.researchgate.net/publication/227377834_Being_The_New_York_Times_the_Political_Behaviour_of_a_Newspaper
Rasmussen Reports: https://en.wikipedia.org/wiki/Rasmussen_Reports
Statista: https://www.statista.com/
Politifact: https://www.politifact.com/
Ad Fontes Media: https://www.adfontesmedia.com/