The Dallas Morning News, circulated in the Dallas–Fort Worth area of Texas, is a daily newspaper and a website. The A. H. Belo Corporation-owned media outlet has a clean fact check record. Established in 1885, it has impressive factual ratings by fact checking websites and media watchdogs. The newspaper reports factually and mostly publishes verified news reports. However, it is right-centre when we talk about its political inclination. Historically, a conservative newspaper, The Dallas Morning News has backed a Democratic President only twice so far. Mediabuzz also found editorials defending Trump and supporting conservative ideologies. At the same time, it is not blindly right.
The Mediabuzz team assessed several factors while evaluating the bias and reliability. The parameters taken into account while preparing the report were headlines, usage of adjectives, political endorsements, sources, allegations, controversies and instances of fake news among others.
The Dallas Morning News Media Bias Summary
Media Bias Result: Right Center
The Dallas Morning News is tilted towards conservative and its opinion section is a proof of it. Originally a Republican newspaper, it endorsed a Democrat twice in its history. For the first time, it supported Franklin D. Roosevelt in the 1940 presidential election and then in 2016, the newspaper backed Hillary Clinton against Donald Trump for the president. However, its pro-Republican stance doesn't not stop it from defending the rights of minorities and women. The news is reported with minimal bias.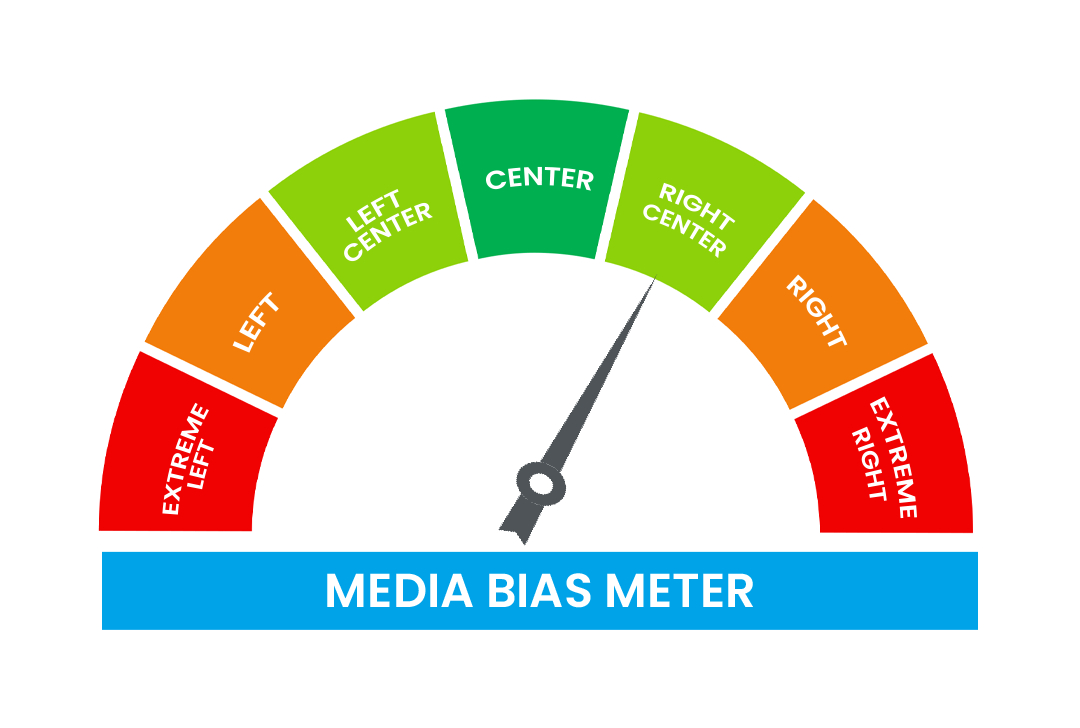 Image is for reference purpose only
The Dallas Morning News Factual Reporting Summary
Factual Reporting Result: Highly Reliable
The Dallas Morning News scores high on factual reporting scale. We did not find instances of fake news by the newspaper except one that happened long back. However, even then, The Dallas Morning News was quick enough to correct its error. All the sources are properly quoted. For national news, The Dallas Morning News relies on credible platforms like Associated Press and New York Times.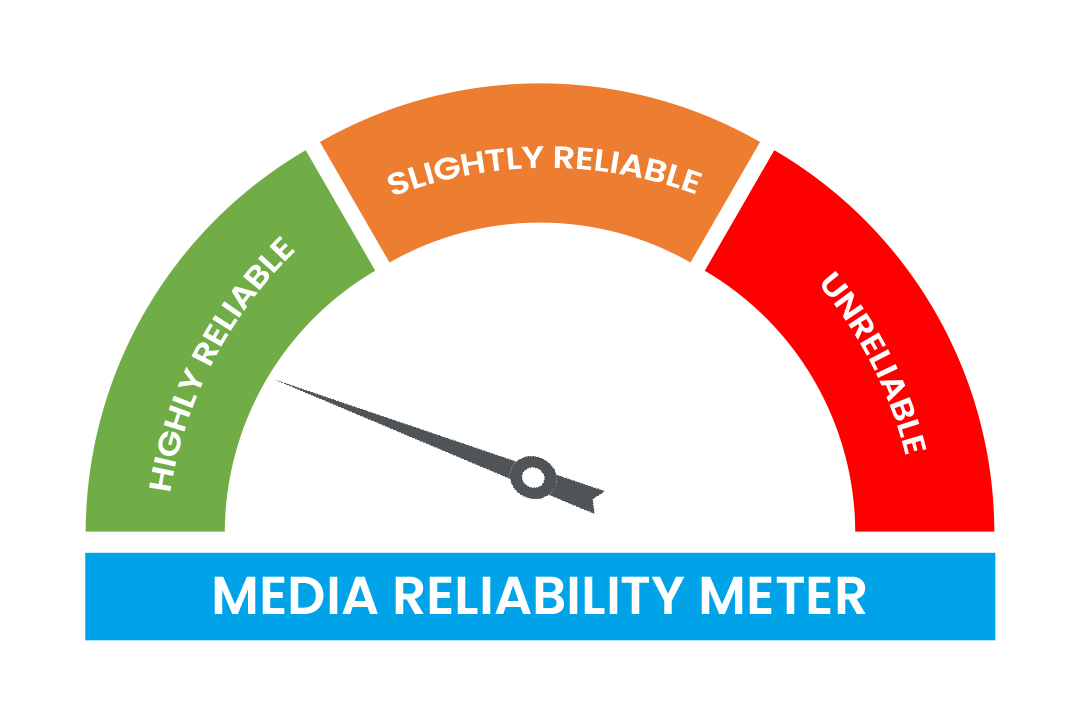 Image is for reference only


A. The Dallas Morning News Media Bias Analysis
The Dallas Morning News covers multiple beats such as sports, politics, local news, business, art & entertainment and food among others. Its op-ed page usually carries a mix of pieces by contributors, editorials and the letters to the editors. The Dallas Morning News maintains an impartial approach while covering news, however, its editorials reek of a slight right bias.
1. Analysis Of The Dallas Morning News's Headlines
The headlines of The Dallas Morning News are neither misleading nor loaded with emotional words or adjectives. We didn't find a single instance of sensational headlines, either from news sections or editorials. Though it follows a balanced approach, its right inclination is evident from its op-ed section.
I. If Trump wants a wall, he needs to show the art of persuasion
This pro-Trump editorial was published on January 9, 2019. The piece showers praise on Donald Trump over his idea of a wall between the US and Mexico. According to Trump, the concrete barrier would stop the 'flow of illegal immigrants and drugs'. Applauding the former US President, the piece writes, "One of the characteristics attributed to our president is an uncanny ability to navigate his way through tough negotiations to strike that brilliant deal that would have eluded anyone else".
"This is the aspect of his leadership that led Donald Trump to proclaim during his presidential campaign that "I alone" can fix the mess in Washington. And this is the aspect of his leadership style that the president hopes people take away from The Art of the Deal, his best-selling memoir and novel approach to business. He may upend everything, but, we are to believe, he will emerge in the end with a better deal in hand than anyone thought possible," further reads the editorial.
However, it did not refrain from condemning the disgraceful act of Trump when he led the mob that attacked the United States Capitol in January 2021. "For two months, the president has nursed a false narrative of voter fraud and voter impropriety. And he used that false narrative to stoke anger and fear among his staunchest supporters," the piece read.
II. Facebook's conservative problem is something Big Tech must answer for
The editorial slamming Facebook for partiality against Republics was published on November 14, 2018. The piece says, "Conservatives have good reason to be suspicious about how all internet giants, but particularly Facebook and Twitter, control and monitor what is said on their platforms". It further states, "Both companies found themselves in hot water during the last election for policing conservative political ads, for example. That's not to mention anger at Twitter over banning a right-wing creep like Alex Jones while letting a left-wing creep like Louis Farrakhan remain active. And it ignores the whole question of foreign actors using the platforms to disrupt democracy in America and to control their populace at home".
III. No Bias Against Minorities
Despite being right-wing, The Dallas Morning News does not show any kind of bias against minorities. In 2015, its story on Ahmed Mohamed, 14, who took his homemade clock to school to show his teacher, only to be arrested on suspicion of creating a hoax bomb, "achieved unexpected virality". According to the Columbia Journalism Report, "The local NBC station was following the same lead, and actually got out the first tweet, promoting its on-air coverage. The newspaper and station posted web stories around the same time Tuesday evening–but it was the Morning News article that launched the national furor over Ahmed's arrest".
IV. Far-right extremists pose rising threat in North Texas around election, FBI's Dallas office says
The Dallas Morning News also maintains an impartial tone while covering news. It reports news even if the issue is anti-right. On October 1, 2020, it published a story titled 'Far-right extremists pose rising threat in North Texas around election, FBI's Dallas office says'.
V. Biden's Criticism
The publication has criticized US President Joe Biden on his decision to withdraw troops from Afghanistan, eventually leading to capture by the Taliban. The Dallas Morning News published a series of editorials slamming Biden.
On August 14, 2021, a piece titled 'Does Biden really care about women's rights?' was published followed by an article on August 17 under the header, 'Biden had a vision for Afghanistan and it's now on full display'. The editorial read, "Joe Biden has cast himself as a leader with a deep understanding of foreign affairs. But reality is showing that his experience isn't saving him from an international blunder that will deal a blow to American morale and undercut U.S. leadership abroad".
It further states, "He'll soon find out how damaging the loss of trust will be to him and his presidency. The disillusionment of millions of Americans will not be limited to foreign policy. It will extend to a reluctance to follow his lead on any major initiative he undertakes. Afghanistan will haunt Biden's legacy, and it will forever rebound to his shame".
2. The Endorsement Of Presidential Candidates By Dallas Morning News
An Overview
Originally a conservative newspaper, The Dallas Morning News endorsed Hillary Clinton in 2016 for the presidential election. This was the second time after it backed Franklin D. Roosevelt in 1940. In 2020, the newspaper announced that it won't endorse any candidate and rather "offer a vision for the country".
I. Donald Trump is no Republican
The editorial published on September 6, 2016, clearly stated that as it does not consider Trump a conservative, hence, it won't be supporting the Republican candidate. "Individual liberty? Trump has displayed an authoritarian streak that should horrify limited-government advocates. This impulsive, unbridled New York real estate billionaire and reality-TV star wants to deport people who were born in the U.S. and don't meet his standard for loyalty. He has proposed banning all Muslims from entering the country, even those escaping Islamist rule, and won't rule out creating a database of Muslims already living here," stated the piece.
II. We recommend Hillary Clinton for president
Endorsing Democrat candidate Hillary Clinton, Texas newspaper on September 7, 2016, said, "We don't come to this decision easily. This newspaper has not recommended a Democrat for the nation's highest office since before World War II — if you're counting, that's more than 75 years and nearly 20 elections. The party's over-reliance on government and regulation to remedy the country's ills is at odds with our belief in private-sector ingenuity and innovation. Our values are more about individual liberty, free markets and a strong national defense. We've been critical of Clinton's handling of certain issues in the past. But unlike Donald Trump, Hillary Clinton has experience in actual governance, a record of service and a willingness to delve into real policy."
III. We won't recommend a candidate for president in 2020 and here's why
On February 16, 2020, The Dallas Morning News declared that it won't be endorsing any candidate for the 2020 presidential elections. "This year The Dallas Morning News will break from its traditional practice of recommending one candidate over another for president of the United States. Rather than making a presidential recommendation, we will endorse ideas; rather than recommending one candidate, we will offer a vision for the country. That vision will be guided by fundamental principles that can inform voters as they ascertain what's at stake in the election and the political battles ahead," the editorial states.
3. The Dallas Morning News: Controversies/Allegations
I. Layoffs
In 2007, CJR published a report written by Craig Flournoy and Tracy Everbach. The article titled 'Damage Report' states, "Management at The Dallas Morning News used a combination of layoffs in 2004 and buyouts in 2006, plus attrition, to slash some two hundred journalists—30 percent of the staff—from the newsroom".
It further reads, "We surveyed almost half of the two hundred who left the Morning News as well as dozens who stayed, and the findings are surprising. Whether they jumped or were pushed, most of those who left are more satisfied today than before they left. More than half managed to stay in journalism".
On January 8, 2019, Dallas Observer published a report titled, 'DMN Lays Off 20 Newsroom Employees, Plus Others, Amid 'Restructuring". Most of the newsroom employees who were laid off were veterans. The article further states that The Dallas Morning News 'lost at least $500,000 in each of the first three quarters of 2018'.
CJR published an article on January 25, 2019, saying, "With no clear statement from the paper about shoring up the affected beats, its audience—readers, community leaders, and other journalists—voiced concerns for topics critical to Dallas and Texas that may no longer receive the attention they deserve".
II. Union Vs Company
The parent company of  The Dallas Morning News opposed the journalists' decision of forming a union. In an article published in Texas Observer on July 31, 2020, the report states, "On the morning of July 20, journalists at the Dallas Morning News announced they were forming a union, a historic move in a state that hasn't had a union newspaper in nearly 30 years". The article titled, 'Inside The Dallas Morning News Union Fight', further states, "On Tuesday, however, Morning News Publisher Grant Moise sent a letter to organizers saying the paper's parent company, the A. H. Belo Corporation, is refusing to voluntarily recognize the union".
III. It's Not Just You. The Dallas Morning News Editorial Page Has Gone Off the Deep End.
The Dallas Observer published this report written by Stephen Young on May 6, 2019. The Dallas Morning News was criticized by Dallas Observer over a number of cases including its change in stance over former President Donald Trump.
When the newspaper announced to endorse a democrat, it "was sold as a big deal". In its editorial, the daily slammed Trump. However, "in the days, weeks and months that followed President Donald Trump's inauguration, the Morning News has done its best to promote Trump's policy proposals like the wall on the southern border, while distancing itself from the president's uglier rhetoric," Dallas Observer states.
On April 25, 2019, the newspaper published an editorial titled, ' Empty progressive promises are fueling politics at Dallas City Hall'. "So what was this about in the end? The sick leave ordinance will almost certainly never help a single employee. What it does signal is that a bloc of Dallas politicians is embracing a sharply progressive agenda that is out of step with most Dallas residents and that could hurt the city's ability to prosper into the future," the editorial read. Slamming the piece, Dallas Observer wrote, "Despite the fact that more than 70% of Texans support requiring employers to offer paid sick leave to their workers, the Morning News blew off the Dallas City Council's vote on the issue as an "empty progressive promise," because of the likely lawsuit the city faces if it tries to implement the policy".
Dallas Observer further criticised the newspaper saying that it no longer represents the people of its city. "It's staunchly pro-business, even when it comes to obvious scams like Amazon's HQ2, and pro-immigration reform. With Dallas' lurch to the left and the Republican party's lurch to the right, however, its insistence on maintaining its conservative bona fides has caused it to take positions that are unrepresentative of the city for which it claims to speak," the report asserts.
IV. Morning News Hides Behind Vision Thing in Presidential Endorsement
On January 24, 2020, Dallas Observer fired a fresh salvo at The Dallas Morning News. In the report titled, 'Morning News Hides Behind Vision Thing in Presidential Endorsement', the website took a dig at the newspaper's decision to not endorse any candidate in the 2020 presidential election. "In its recent "vision for president" editorial, the paper models a certain course of action. They will continue to obliquely root for a Trump victory without admitting what they're doing publicly, perhaps not even to themselves. It's kind of genius. After all, if your problem is looking in the mirror, why look?," the article read.
V. An Op-Ed Sparks a Tiny Protest in Front of The Dallas Morning News
On December 21, 2018, Dallas Observer published a report criticising The Dallas Morning News' endorsement of Carolyn King Arnold for Dallas City Council. The supporters of community activist Keyaira Saunders, who came second, opined that the endorsement was unfair. "They complained it had "dangerous words." Those words sparked a handful of Saunders' supporters to gather in front of the newspaper's offices downtown on Thursday to demand an apology," Observer wrote.
Highlighting Saunders' financial past, the editorial stated, "Court records from Collin and Denton counties indicate apartment complexes have sought to evict Saunders in recent years. A mother of three children, Saunders said she had fallen on hard times financially but settled debts and was never evicted. Nonetheless, we find this troubling."
"Her nearly getting evicted, her backers argue, is not the sort of thing newspapers usually include in editorials. Besides an apology, they want a meeting with the paper's editorial board and a promise that the paper will change how it covers marginalized people," Dallas Observer reported.
B. The Dallas Morning News Factual Reporting Analysis
Mediabuzz couldn't find any instances of fake news published in the last two decades by The Dallas Morning News. The one fake news article, which we found was published in 1998. The newspaper also does not publish half-baked information. It mostly presents factual reports verified by credible sources.
The Washington Post published a story on January 28, 1998, titled, 'Dallas Paper's Story: A Scoop That Wasn't'. "The Dallas Morning News made national news Monday night by reporting that investigators had spoken with a Secret Service agent who was prepared to testify that he saw President Clinton and the former White House intern in a compromising situation," the report mentioned. However, the newspaper soon retracted the story. ""The source for the story, a longtime Washington lawyer familiar with the case, later said the information provided for that report was inaccurate," the paper said," Washington Post's report stated.
C. The Dallas Morning News Bias Reliability Ratings by Fact-Checking Websites
Here below, we have summed up and shared what some of the most prominent fact-checking websites have to say about The Dallas Morning News. All Sides, Ad Fontes Media and Media Bias/Fact Check are among these websites that we studied to present a broader view about the Dallas-based newspaper.
I. All Sides
On the basis of Community Feedback and Independent Research, All Sides has given The Dallas Morning News a media bias rating as Center.
II. Ad Fontes Media
Ad Fontes Media, which regularly reviews articles to rate a newspaper on the basis of bias and reliability, claims that The Dallas Morning News is a slightly left-centre newspaper. With a Reliability score of 44.03, Ad Fontes Media called it "generally good". The Bias score of -2.54 makes The Dallas Morning News a slightly left-centre newspaper.
III. Media Bias/Fact Check
Media Bias/Fact Check rates The Dallas Morning News as Right-Center as it has a "slightly right leaning editorial bias". After analysing the newspaper's reporting on a factual scale, the website gives it a "High" rating. The Dallas Morning News maintains a "proper sourcing and a clean fact check record," according to Media Bias/Fact Check.
D. Brief Introduction of The Dallas Morning News
History
The Dallas Morning News is a Texas paper for the coverage of the Dallas–Fort Worth area. It claims to have an average of 271,900 daily subscribers. Alfred Horatio Belo is the man who founded The Dallas Morning News on October 1, 1885. It was then launched as a satellite publication of Galveston Daily News. According to D Magazine, The Dallas Morning News is the most prominent newspaper in Dallas. It is among the top 20 circulated newspapers of the United States, according to BurrellesLuce. The Dallas Morning News has been bestowed with the Pulitzer Prize nine times in its history, with the recent one in 2010. For covering education news and regional reporting, The Dallas Morning News has received George Polk Awards. The paper also has an Overseas Press Club award under its name for photography.
Ownership
The newspaper is owned by A. H. Belo Corporation since its origin. Grant Moise is the Publisher of The Dallas Morning News, while Mike Wilson acts as the Editor (2021). After establishing the newspaper in 1885, the Belo family offered a majority of shares to Galveston Daily News' longtime publisher, George Dealey, in 1926.
E. The Oregonian Bias And Factual Reporting Summary
Mediabuzz evaluated and analysed several reports, research papers and articles to arrive at the conclusion that The Dallas Morning News favours right through its editorials. However, the news stories reported by the daily are factually correct with no bias. They do not spread any sort of propaganda or promote an agenda through misleading headlines. As far as factual reporting is concerned, we did not find any fake news, which was published long back in 1998. The paper was quick enough to retract the story. Even the fact-checking websites rate The Dallas Morning News high on the scale. With a clean fact check record, it can be called a credible source of information with slight right inclination.
Reference Links
https://www.allsides.com/news-source/dallas-morning-news
https://www.quora.com/Is-the-Dallas-Morning-News-considered-liberal-or-conservative
https://www.dallasnews.com/opinion/letters-to-the-editor/2020/02/20/letters-to-the-editor-trumps-clemency-to-offenders-bias-in-dmn-letters-no-presidential-recommendation/
https://www.dallasobserver.com/news/the-dallas-morning-news-lays-off-43-11448302
https://www.dallasnews.com/opinion/editorials/2019/01/09/if-trump-wants-a-wall-he-needs-to-show-the-art-of-persuasion/
https://www.dallasnews.com/opinion/editorials/2018/11/14/facebooks-conservative-problem-is-something-big-tech-must-answer-for/
https://www.dallasobserver.com/news/whats-wrong-with-the-dallas-morning-news-editorial-page-11656692
https://www.dallasnews.com/opinion/editorials/2016/09/06/donald-trump-is-no-republican/
https://www.dallasnews.com/opinion/editorials/2021/01/07/trumps-attack-on-our-democracy-must-be-condemned/
https://www.dallasnews.com/opinion/editorials/2021/08/13/does-biden-really-care-about-womens-rights/
https://www.dallasnews.com/opinion/editorials/2021/08/17/bidens-failed-vision/
https://www.dallasnews.com/opinion/editorials/2021/09/02/a-911-style-commission-is-needed-to-examine-the-afghanistan-withdrawal/
https://www.dallasnews.com/news/watchdog/2021/05/20/what-everyone-else-gives-away-for-free-texas-government-might-soon-charge-you-for/
Inside the Fight to Unionize the Dallas Morning News (texasobserver.org)
Morning News Afraid to Name Their 2020 Pick | Dallas Observer
Dallas Morning News Criticized for their "dangerous words" | Dallas Observer
We won't recommend a candidate for president in 2020 and here's why (dallasnews.com)
Dallas candidate under fire for giving his children incentives to marry white people – CNNPolitics
Damage Report – Columbia Journalism Review (cjr.org)
Will Dallas Morning News layoffs imperil key beats? – Columbia Journalism Review (cjr.org)
With Ahmed Mohamed story, The Dallas Morning News achieves unexpected virality – Columbia Journalism Review (cjr.org)
https://www.washingtonpost.com/wp-srv/politics/special/clinton/stories/media012898.htm
Far-right extremists pose rising threat in North Texas around election, FBI's Dallas office says (dallasnews.com)
https://www.dallasnews.com/opinion/editorials/2016/09/07/we-recommend-hillary-clinton-for-president/