Detroit Free Press, the largest daily newspaper in Detroit, Michigan, in the United States, primarily serves Wayne, Oakland, Macomb, Livingston, Washtenaw, and Monroe counties. Established in 1831, the newspaper is a Democratic publication. It has supported Democratic Presidential candidates since 1980. Its editorials and opinion section also favours left. However, news is reported with minimal bias. Detroit Free Press has impressive factual and bias ratings. We at Mediabuzz found only a few errors and instances of biases. It doesn't even refrain from taking action against its own journalists in case of inappropriate behaviour or unprofessionalism. The Detroit Free Press publishes verified local news. For national and international news, the publication is dependent on USA Today.
We at Mediabuzz consider several factors while evaluating the bias and credibility of a news media outlet. Headlines, political endorsements, reliable sources, allegations, controversies, instances of publishing fake news are some of the parameters taken into consideration during the assessment of biases and reliability of a publication.
Detroit Free Press Media Bias Summary
Media Bias Result: Left
Since 1980, Detroit Free Press has endorsed Democratic Presidential candidates. Even its Op-Ed favours the left ideology. The publication developed its Democratic leaning after coming under the ownership of Wilbur F. Storey. However, even after he quit Detroit Free Press, the publication continued with its pro-democrat stance. Besides an alleged instance showing bias in its news article, the newspaper maintains a neutral approach in its stories. Detroit Free Press doesn't use any emotionally-laden words, adjectives or opt sensationalism to influence its readers.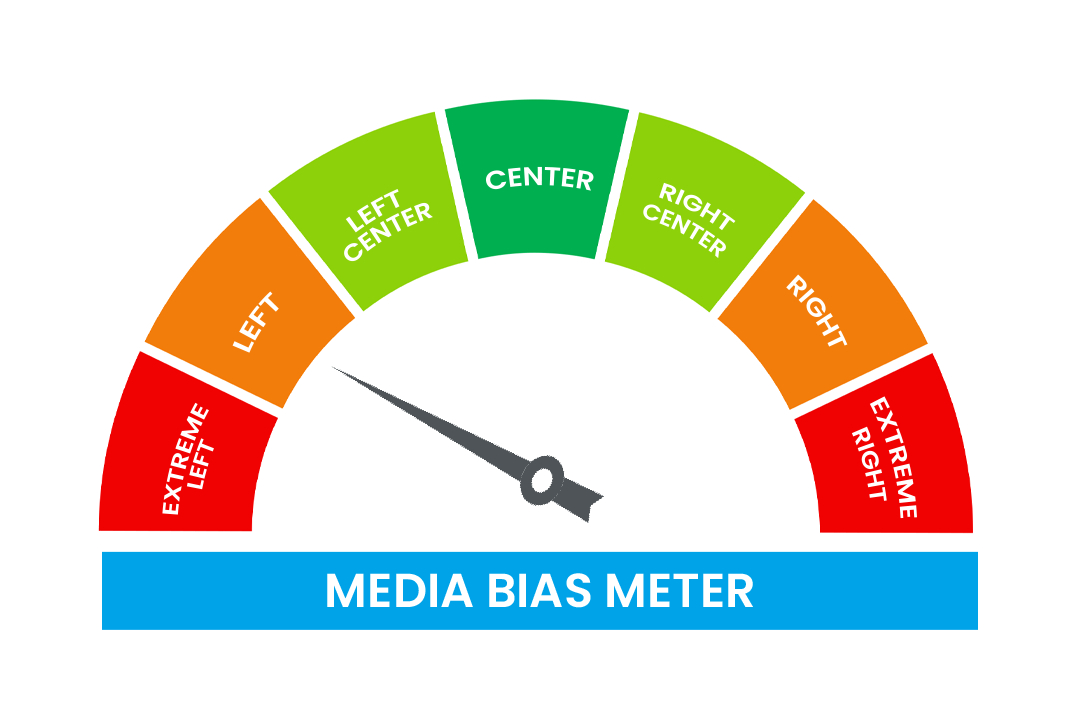 Image is for reference purpose only
Detroit Free Press Factual Reporting Summary
Factual Reporting Result: Highly Reliable
Detroit Free Press is a reliable source of information. The news published by the newspaper and the website are verified and quoted from credible sources. Hence, that's the reason, it scores high on the factual reporting scale. Having said that, Mediabuzz found only one instance when the newspaper went on to publish fake news.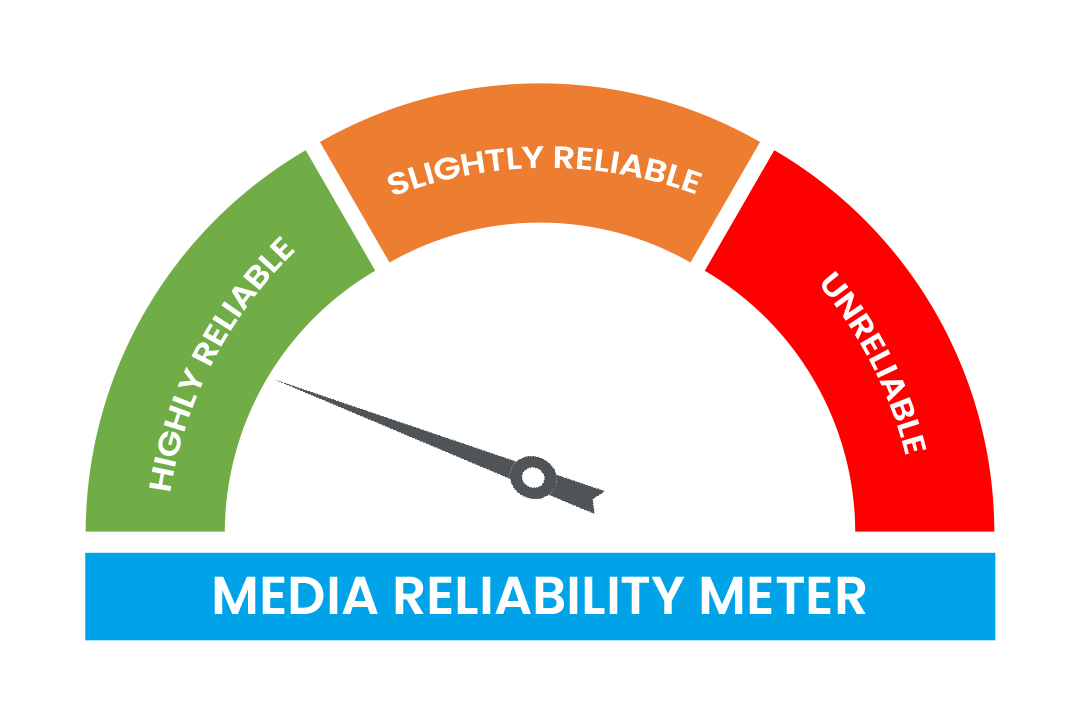 Image is for reference only
A. Detroit Free Press Media Bias Analysis
Detroit Free Press reports on a variety of beats such as sports, autos, entertainment and news among others. Its op-ed page usually carries a mix of both columns by contributors and editorials by the publication. Both columns and editorials reek of left bias. However, news is reported with utmost impartiality with no intention of spreading propaganda. Besides an alleged instance of unjust reporting, Detroit Free Press is largely a news outlet with an unbiased approach even when it comes to its own journalist.
1. Analysis Of Detroit Free Press's Headlines
I . US ignores Israeli persecution of Gaza residents
The opinion written by Terry Ahwal and published on May 21, 2021, criticises the US for its silence over the humanitarian crisis in Gaza. Ahwal slams Biden despite knowing that Israel and the US have long-standing friendship. The article reads, "According to the western media, Israel is bombing Gaza to retaliate for the barrage of rockets fired on Israel. President Joe Biden, who prides himself as a civil right champion, regurgitated the same old words — "Israel has the right to defend itself"— as the bodies of Palestinians pile up again. But blaming Palestinians for their own deaths is not original, and the president's statements ignore Israel's daily crimes against Palestinian people".
II. Black leaders call out Wayne State University for low Black Detroit student enrollment
Written by Chanel Stitt and published on August 13, 2020, the report publishes a balanced report quoting both the sides — Wayne State University and community leaders. However, the headline fails to mention so. Hence, for a reader, who would just go through the headline, this story will seem to show Wayne State University in a poor light. Had it mentioned the University's quote in the headline, the story would have been perfectly balanced. The news story reads, "Detroit's Black community leaders are blasting Wayne State University for doing a poor job of serving the city, citing its low Black student enrollment, retention and graduation rates".
It further states, "But the Wayne State Office of Institutional Research said that Black enrollment at the university is going up, not down. This year, the university said, Black enrollment is up 3.7% from last year. Wayne State officials also stated that Black enrollment for full- and part-time students is up 48.5% from July 2019 to July 2020".
III. Trump stole my sacred time. I'm ready to reclaim it.
This Trump-bashing opinion was written by Brian Dickerson and published on January 20, 2021. "Then Donald Trump was elected president, and abruptly my cell phone became an air raid siren, my morning news feed a toxic waste site of lies, bombast and invective. Trump is not a morning person in the usual sense, but he is legendary for making mischief after midnight. For four long years, his lunacy been lying in wait for me when I opened my eyes, his wee-hour ravings memorialized in some horrific news bulletin or petulant tweet," states the opinion.
"There have been executive orders — unilateral decisions that doomed diplomacy, licensed dictators to kill, or erased hope for thousands of refugees, travelers or working people in a burst of presidential pique. There have been firings, dismissals as momentous as they were impulsive, ruining careers devoted to duty and public service or banishing high-ranking courtiers for the capital crime of candor," it reads further.
IV .We stand together. We are better than bigotry.
Detroit Free Press published an editorial on the front-page slamming Donald Trump's proposal to temporarily stop all Muslims from entering the US. Published on December 9, 2015, the editorial says, "So when Donald Trump says America should close its borders to Muslim immigrants, he's not just attacking a fundamental American strength. He's attacking us — our community, our neighbors, the rich, diverse fabric that makes up southeast Michigan". "Trump's indictment of Muslims en masse is nothing more than rank bigotry and racism, a reach back to the darkest chapters of America's history and a betrayal of the founding principles of our nation," it reads further. This editorial clearly shows its anti-Trump or anti-Republican stance.
2. Political Endorsements By Detroit Free Press
I. An Overview
Detroit Free Press is a publication with Democratic leaning. The newspaper developed its ideology in the 1850s under the ownership of Wilbur F. Storey. However, Detroit Free Press continued to follow the same ideology even after Storey quit the organisation. Since around 1980, the newspaper has endorsed Democratic Presidential candidates. The op-ed section of the Detroit Free Press also reflects its pro-Democrat stance.
II. Free Press endorsement: Hillary Clinton is a prepared, mature choice
Detroit Free Press announced its support for Democrat Hillary Clinton over Republican Donald Trump in its October 30, 2016, editorial endorsement. Heaping praises on Clinton, the endorsement read, "Clinton's America is a mature, self-confident nation that leads by example in a world bound ever more tightly by its inhabitants' common economic and environmental interests". On the other hand, "Trump's America is a paranoid bully, animated by vengeance and convinced that its survival hinges on its ability to bludgeon enemies and allies alike into compliance".
III. Endorsement: Joe Biden is the antitoxin America needs
In the endorsement published on September 20, 2020, Detroit Free Press declared its support for Democrat candidate Joe Biden. "Former Vice President JOE BIDEN, whose name and decades of public service are familiar to generations of American voters, is the man Democrats have nominated to undertake that critical mission, and we are confident that he is a trustworthy choice — the only responsible choice, in fact, for voters who wish to see this country's 244-year-old experiment in government by, for and of the people continue," the endorsement said.
It even said, "The Detroit Free Press Editorial Board urged Michigan voters to reject Trump's candidacy in 2016, and we have opposed many of his signature initiatives: his obsessive war on immigrants, which began with an overtly racist attack on Mexicans and culminated in images of caged children that shocked the world; his chaotic tariffs, which brought confusion to U.S. auto manufacturers and higher prices to American consumers, and his emasculation of regulations designed to slow or combat climate change".
3. Detroit Free Press: Controversies/Allegations
I. Allegation of Bias
Bleacher Report published an article written by Charles Welch titled, 'Michigan Football and the Detroit Free Press Bias: A No-Fly Zone?'. In the report, the publication alleged that Detroit Free Press has some sort of bias against Michigan football. The article reads, "There has been a tremendous amount of bias from the local media against Michigan football, particularly from the Detroit Free Press .There have been multiple articles written about the woes of Michigan's program under Rich Rodriguez and how it is supposedly being ran incorrectly. The bias, to me, has gotten out of hand. When anything happens within the program that can even be so much as perceived as negative, the Free Press seems to be all over it like white on rice".

However, at the same time, there have been instances when Detroit Free Press didn't show any kind of bias. Politico published a report on November 22, 2017 titled, 'Detroit Free Press editorial calls on Conyers to resign', which stated, "A newspaper in Rep. John Conyers' hometown of Detroit has called on the longtime lawmaker to resign, writing in an editorial published Tuesday night that his most recent scandal, involving allegations of sexual harassment kept quiet with taxpayer dollars, is grounds to end his tenure on Capitol Hill".

"John Conyers Jr. must go — after 53 years in Congress, after a stellar career of fighting for equality, after contributing so much to southeast Michigan and the nation," the newspaper wrote. "It's a tragic end to his public career. But it's the appropriate consequence for the stunning subterfuge his office has indulged here, and a needed warning to other members of Congress that this can never be tolerated," it further added.
II. Representation of People of Colour
Columbia Journalism Report published an article on April 3, 2019, titled, 'As Detroit's legacy news outlets struggle to diversify, some reporters move on'. The article states, "Last Summer, the National Association of Black Journalists (NABJ) hosted its annual conference in Detroit. Representatives of the city's mainstream media were there with recruitment booths. But as much as Detroit's publications need the voices of Black people, who make up 80 percent of its population, its newspapers—whose staffs are 75-percent white, overall—didn't have openings".
The report further states that according to 2018 data, employees of color make up 27 percent of full-time staff of Detroit Free Press and the figures have only deteriorated by 2019.
The report also quoted Peter Bhatia, the editor-in-chief of the Free Press as saying, "In the latest downsizing, we lost four African-American professionals from the staff, which was painful". "Bhatia, who is biracial and a member of the Asian American Journalists Association, acknowledges that the number of journalists of color in his newsroom is not sufficient," the article further states.
Detroit Free Press is racial. In 2018, Detroit Free Press won two Salute to Excellence awards from the National Association of Black Journalists. The newspaper even published a full-page advertisement that alleged racism by General Motors. According to the Click On Detroit report published on March 28, 2021, and written by Dane Kelly, "The advertisement accuses GM CEO Mary Barra of consistently refusing to meet with several Black-owned media companies. Detroiter Byron Allen is asking GM to allocate at least 5% of its advertising budget to go toward Black-owned media companies. The ad claims less than 1% of GM's marketing budget goes toward Black-owned media companies".
III . Misconduct By Journalists
Deadline Detroit published a report on June 26, 2020, titled, 'Detroit Free Press Reporter Resigns, Admits 'Inappropriate Conversations' With Teen Girls'. "Branden Hunter, a 30-year-old Detroit Free Press neighborhood reporter for five months, resigned Friday, admitting "horrible judgment by communicating with [teen] girls" while covering high school sports for another publication," stated the report. The journalist further said that his short-time employer "does not deserve the negative backlash and I appreciate their support of my decision. We did great work in such a short time, but it's best that I step away from journalism."

Metro Times published a report on January 7, 2016, with the title, 'Updated: 'Plagiarism' controversy a sign of a larger problem at the Free Press'. The story mentioned that Detroit Free Press "columnist Drew Sharp borrowed heavily from a story by an independent blogger without attributing his source". "Sharp borrowed heavily from an iSportsWeb article concerning Michigan State quarterback Connor Cook's friendship with Miranda McCoy, a quadriplegic fan," it states further. The author of the original story revealed that "Free Press editors were aware of Sharp's lack of attribution".

"As Deadline Detroit points out, Sharp's mistake wasn't so much plagiarism per se as much as it was failing to cite a source — a problem that has since been remedied by updating the story to include very clear citations," the report reads.

Detroit Sports Nation published a report on January 15, 2021 titled, 'Detroit Free Press writer who tweeted homophobic and racist messages blasts Detroit Lions potential HC Dan Campbell for past comment'. Detroit Free Press writer Marlowe Alter wrote a piece blasting New Orleans Saints assistant head coach Dan Campbell as soon as he was selected the next head coach of Detroit Lions.

The article criticised "Campbell for a homophobic remark that he made two decades ago". Further, Detroit Sports Nation brought to notice that Campbell has "disgusting past of tweeting out both homophobic and racist messages". It further went on to add that "he absolutely must explain himself immediately or be fired".

"The tweets, which were sent between 2011 and 2012, show Alter repeatedly using the anti-gay slur "fag," as well as a racist slur for Black people," read a report by Metro Weekly. After the controversy, Alter issued an apology on Twitter. "I apologize for the unacceptable tweets from my past. There is no excuse for the language I used and I'm embarrassed. I do not condone that language. I'm sorry to anyone I have offended and deeply regret my actions," he tweeted.

4. 'Free Press' Stephen Henderson terminated for misconduct,' was the headline of a report published by Detroit Free Press on December 15, 2017. Stephen Henderson, managing director of opinion and commentary, was terminated from the Free Press after the allegation of inappropriate behaviour was found to be true in the investigation.

"At a Dec. 6 news conference, Detroit minister W.J. Rideout III mentioned Henderson and two other members of the local media as individuals who had engaged in acts of sexual harassment. Rideout did not cite any evidence or specifics about Henderson and this week the minister's radio show was suspended over that lack of evidence. The Free Press immediately launched an investigation and subsequently uncovered examples of inappropriate behavior by Henderson with female colleagues dating back several years," read the report. Henderson is a Pulitzer Prize-winning journalist.
B. Detroit Free Press Factual Reporting Analysis
When it comes to reporting factually, Detroit Free Press scores impressively well. It publishes facts based reports and investigations verified by credible sources. However, Mediabuzz found some instances where the newspaper made errors and did not publish an in-depth report even when it could. Apart from the above two mistakes, Detroit Free Press has a clean fact-check record.
Below we have mentioned some examples which will prove that Detroit Free Press sticks to the facts while reporting.
1. Fact check: Trump falsely claims Michigan suddenly 'found' ballots to tip Senate race
On November 4, 2020, Detroit Free Press was live fact checking the 2020 election. "Experts have warned against a flood of misinformation this election. The Detroit Free Press is here to help you sort fact from fiction today,"the report read. "A healthy dose of skepticism online can help prevent the spread of misinformation, experts say. If you spot something you'd like us to look into, please send tips to Clara Hendrickson at chendrickson@freepress.com and Ashley Nerbovig at anerbovig@freepress.com," it states further.
2. How to spot if the story is real or fake
On December 16, 2016, Detroit Free Press carried a story of Associated Press which aimed at helping readers to identify fake news. Points such as checking the source, grammar and emotions, and cross-verifying by looking for other coverage of the same news were mentioned.
3. Is that online video fake news?
Detroit Free Press published an article on January 25, 2019, mentioning four elements that need to be checked to verify the authenticity of the video. According to the article, the four basic things to check are source, date, provenance and content of the video.
Meanwhile, we found some mistakes made by Detroit Free Press, which hampered the credibility of the newspaper.
I. Mark Dantonio's eventually deleted tweet causes Detroit Free Press to change 'Fake News'
Detroit Sports Nation published a report on December 5, 2018 saying, "On Tuesday morning, the Detroit Free Press published a story saying that Michigan State head coach Mark Dantonio visited Walled Lake Western with the intention of flipping quarterback Sam Johnson from Boston College to the Spartans. The report went as far as saying Dantonio "made another pitch" to Western's senior QB."
Dantonio responded to the report on Twitter, only to delete it later. "Apparently, the Detroit Free Press found out about Dantonio's deleted 'Fake News' tweet (most likely because we tagged them in our original story, and in response, they have completely changed their story," the report further mentioned. As a result, Detroit Free Press tweeted a clarification saying, "A previous version of this recruiting story mischaracterized Mark Dantonio's visit to Walled Lake Western on Tuesday".
II. Suspended Albom criticized for fabrication in his column
The Baltimore Sun published a report on April 10, 2005, with the above-mentioned headline. Detroit Free Press suspended Mitch Albom, nationally known sports columnist, radio and TV personality, best-selling author and playwright, for " fabrication in a column". He was suspended until the investigation by the newspaper was underway.
III . GM Hits Rock Bottom, Detroit's Reporters Never Leave Cubicles
Columbia Journalism Report in its report published on December 21, 2005, criticised Detroit Free Press for lack of depth report on General Motors despite having the privilege of proximity. The subject was Toyota's announcement that knocked GM out of the top spot as the world's largest car maker, for the first time in seven decades.
C. Detroit Free Press Bias Reliability Ratings by Fact-Checking Websites
Several fact-checking websites have rated Detroit Free Press on credibility and bias scale. Below, we have summarised what Ad Fontes Media, All Sides and Media Bias/Fact Check have to say about the newspaper.

1. Ad Fontes Media
"Ad Fontes Media rates Detroit Free Press in the middle category of bias and as most reliable in terms of reliability," it states on the website.
2. All Sides
According to All Sides, the media bias rating of Detroit Free Press is lean left.
3. Media Bias/ Fact Check
Media Bias/Fact Check rates "Detroit Free Press Left-Center Biased based on liberal-leaning editorial positions. We also rate them High for factual reporting based on proper sourcing and a clean fact check record".
D. Brief Introduction of Detroit Free Press
History

The Detroit Free Press, the largest daily newspaper published in Detroit, was launched on May 5, 1831. It was initially known as Democratic Free Press and Michigan Intelligencer and was established by John R. Williams and his uncle, Joseph Campau. It was renamed Detroit Daily Free Press in 1835, thus becoming the first daily newspaper of the region. Sheldon McKnight was the first publisher of the newspaper and his uncle John Pitts Sheldon became the editor. So far, it has received ten Pulitzer Prizes and four Emmy Awards.
Ownership
Detroit Free Press was under the ownership of Wilbur F. Storey in the 1850s. In the 1870s, William E. Quinby became its owner. Under both the owners, the newspaper had Democratic leaning. In 1940, Knight Newspapers, which later came to be known as Knight Ridder acquired Detroit Free Press. The newspaper is currently owned by Gannett, which purchased it from Knight Ridder on August 3, 2005. Detroit Free Press is the largest city newspaper owned by Gannett.
E. Detroit Free Press Bias And Factual Reporting Summary
After going through several research papers, fact-checking websites and reports, Mediabuzz concludes that Detroit Free Press is a reliable source of information with a slight left ideology. It does not carry any sort of biases in its news reports and stories. We did not find any sensational headlines aimed at spreading propaganda. However, the Op-Ed section clearly exhibits left-leaning. Detroit Free Press fared pretty well on the factual reporting scale. We did not find many instances of fake news. Even when it did, the newspaper made sure to issue a clarification or take action against the responsible person. Detroit Free Press carried a guide, explaining how to verify fake news and videos.
Reference Links
https://www.freep.com/story/opinion/contributors/2021/05/21/biden-israeli-persecution-gaza-residents-opinion/5162130001/
https://www.freep.com/story/news/local/michigan/detroit/2020/11/04/fact-check-michigan-benson-trump-biden/6159100002/
https://www.freep.com/story/news/local/michigan/detroit/2020/08/13/wayne-state-university-black-enrollment/3366865001/
https://www.freep.com/story/news/nation/2016/12/16/fake-news-how-to/95512836/
https://www.freep.com/story/opinion/2019/01/25/evaluating-video-social-media/2678189002/
https://bleacherreport.com/articles/341646-the-detroit-free-press-bias-a-no-fly-zone
https://www.aclu.org/other/whats-wrong-public-video-surveillance
https://www.freep.com/story/news/local/michigan/detroit/2021/02/26/detroit-free-press-public-records-lawsuit-detroit/6804474002/
https://archives.cjr.org/the_audit/gm_hits_rock_bottom_detroits_r.php
https://www.cjr.org/united_states_project/detroit-news-diversity.php
https://www.deadlinedetroit.com/articles/25626/detroit_free_press_reporter_resigns_admits_inappropriate_conversations_with_teen_girls
https://www.metrotimes.com/the-scene/archives/2016/01/07/why-drew-sharp-probably-wont-lose-his-job-over-latest-controvery
https://www.clickondetroit.com/news/local/2021/03/28/gm-responds-to-allegations-of-racism
https://www.baltimoresun.com/news/bs-xpm-2005-04-10-0504100081-story.html
https://www.freep.com/story/news/local/michigan/detroit/2017/12/15/detroit-free-press-stephen-henderson-terminated-misconduct/956319001/
https://www.freep.com/story/opinion/editorials/2020/09/20/detroit-free-press-presidential-endorsement-joe-biden-trump/5796299002/
https://www.freep.com/story/opinion/editorials/2016/10/30/free-press-endorsement-hillary-clinton-accomplished-mature-choice/92890252/
https://www.freep.com/story/opinion/columnists/brian-dickerson/2021/01/20/trump-anger-outrage-disinformation/4222297001/
https://www.freep.com/story/opinion/editorials/2015/12/08/free-press-editorial-muslims-trump-bigotry-we-stand-together/76974510/